Hard Rock Cafe Restaurant - Maui
The Hard Rock Cafe is world-renowned and respected internationally for great atmosphere, food and entertainment. We can arrange a gathering for a small intimate party or you can book the entire cafe for a special event party. The restaurant is very popular and host many live concerts. If you would like, we are happy to put together something completely special for your special event.
Some highlights of The Hard Rock Cafe include:
Ocean view dining
Exceptional food with huge portions - satisfies the largest appetite
Phenomenal service by our fun, entertaining and interactive staff members
Extensive collection of rock-and-roll memorabilia
Video monitors playing great music throughout the restaurant including company themes
Indoor seating or outdoor patio seating
Validated parking
Whether you are planning an intimate affair for ten or a gala reception for over 100, the Hard Rock Cafe can modify most menus and make your event exactly how you want it to be. The Hard Rock Cafe remains firmly attached to its founding objectives: great food, great music, a welcoming atmosphere and, at the end of a Hard Rock visit, great memories. Let our professionally trained team coordinate every possible detail of your party planning. The private dining patio or entire restaurant is available for lunch and evening group events.
See Menus at Hard Rock Cafe Menus
Contact: Ario Pardee at (808) 667-2578 for specialized service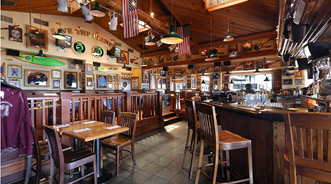 Relaxed, and filled will Rock n´ Roll memorabilia that we all remember, the Hard Rock Cafe in Lahaina is a great venue for a casual rehearsal dinner or wedding reception.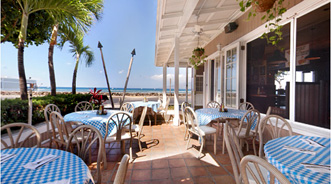 Private outside ocean view dining at the Hard Rock Cafe brings one back to the times of old Lahaina Town when whaling ships filled the port and drunken sailors filled the streets.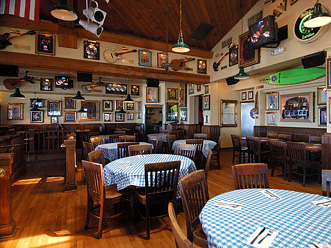 Comfortable inside dining area where the ultimate in "comfort food" and drinks are served until early in the morning.