Te Au Moana Luau - South Maui
Te Au Moana Luau - Maui, Hawaii
Monday, Thursday, Friday & Saturday
Wailea Beach Marriott Resort & Spa
3700 Wailea Alanui Drive, Wailea, HI Call 808 344-2505 for reservations
Starting from USD $124.00 per Adult
Children (6 - 12) $79.00 each
Children under 5 free
Premiere Seating $18 pp additional
4:30 PM Check-in Luau Grounds
5:30 pm Imu Unearthing
5:45 pm Buffet opens
7:00 pm Te Au Moana Show begins
8:00 pm Evening ends
Simply the newest and finest luau on the island of Maui an isolated, romantic, oceanfront paradise setting in Makena, with spectacular sunset views, all-you-can-eat buffet and the best in entertainment befitting the most discerning guests. "A Royal Feast" As the festivities begin, the sound of a conch shell welcomes you to the Royal Luau. Witness the Imu ceremony, where a steaming roast pig is removed from its underground oven. This and an array of traditional dishes are offered at the lavish buffet. Dine under the starlit Makena sky while the exciting luau show takes you on a musical journey through the islands of Polynesia.
The Luau is a perfect family activity. Everybody from the youngest to the oldest always has a wonderful time! Be sure to bring a camera for a lifetime of memories.
Luau Menu Items: Kalua Pork (From the imu), Baked Molokai Sweet Potatoes (Coconut Glaze), Grilled Fish (Fruit Salsa, Ginger-Lime Butter), Hawaiian Fried Rice Stir-Fry, Ginger Chicken/Vegetables, Assorted Roles w/ Sweet Island Butter, Teriyaki Steak, Chocolate Macadamia Nut Cream Pie, Garden Greens w/ Assorted Dressings, Guava Chiffon Cake, Tropical Fruit Salad w/ Toasted Coconut, Coconut Cream Pie, Macaroni & Potato Salad, Pineapple Upside Down Cake, Lomi Lomi Salmon, Haupia, Open Bar Beer, Wine, Coffee & Tea, Soda, Fruit Punch, Standard Cocktails - Including Mai Tai´s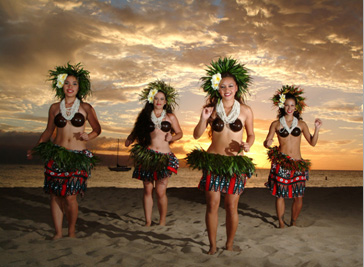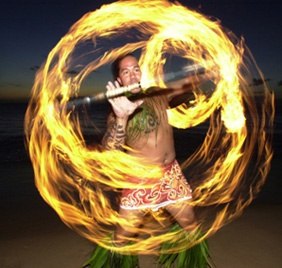 Departure Dates:
Every Monday, Thursday, Friday & Saturday Effective January 1, 2019 Prices incl. gratuity & tax. (Subject to change.)
Premium Seating is an additional $ 18.00 per person.
Departure Point:
Location Wailea Beach Marriott Resort & Spa
Free Shuttle All Major Wailea Hotels,
4:30 pm Continuous 3700 Wailea Alanui Drive, Wailea, HI
Departure Time:
4:30 PM - 5:00 PM