Maui Nui Luau - West Maui
Sheraton Maui Resort - Maui, Hawaii
Mondays & Wednesdays only
2605 Ka'anapali Parkway Ka'anapali, Lahaina, HI 96761
Call 808 344-2505 for reservations
Starting from USD $125.00 per Adult
5:00 PM at Luau Grounds
5:15 PM for Premiere Guests
Come prepared to be entertained by the very best of Hawaiian & Polynesian song and dance, including the spectacular fire-knife dance!
Join the Tihati cast on a spectacular voyage through the South Pacific. This is an exciting and colorful presentation of the Polynesian Islands, including Hawaii, Tahiti, Fiji, Rarotonga, New Zealand and Samoa, all set to pulsating and syncopated drumbeats.
Enjoy a wide range of performances! From the celebrative festival dances of Tahiti, the fierce warrior dances of Fiji, the exotic and hypnotic Tuamotu , and the legendary dance of the Tahitian princess Tiare, to the unbelievable fire-knife dance of Samoa.
Plus, be sure to take that special someone out onto the dance floor during the Hawaiian Wedding Song!
Luau Menu Items: Grilled Teriyaki Steak (off the grill), Kalua Pork, Sauteed Mahi Mahi with Macadamia Nuts & Capers, Steamed Sweet Potatoes, Lomi Lomi Salmon, Poi, Kula Greens with Cucumber & Tomato Salad, Potato Macaroni Salad, Pasta Salad, Fried Rice, Sliced Papaya and Pineapple, Assorted Rolls & Butter, Assorted Desserts, Coffee & Tea, Soda, Fruit Punch, Standard Cocktails including Mai Tai´s.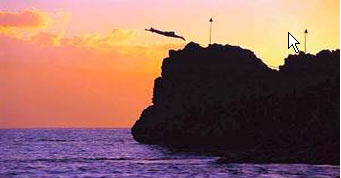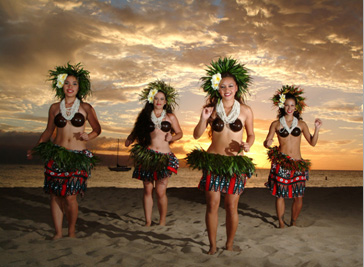 Departure Dates:
Every Monday & Wednesday
Also Every Friday from June 4 through August 13
Prices incl. gratuity & tax. (Subject to change.)
Premium Seating is an additional $ 10.00 per person.
Departure Point:
Location Sheraton Maui Resort
5:00 PM Continuous 2605 Ka'anapali Parkway Ka´anapali, Lahaina
Departure Time:
5:00 PM
Itinerary:
6:00 PM Welcome - Lei Greeting, Mai Tai & Blue Hawaii Drinks, Hawaiian Music, Arts & Crafts and Open Bar
6:45 PM imu Ceremony - The unearthing of the pig
7:00 PM All-you-an-eat Hawaiian luau buffet.
7:45 PM Pareo Fashion Show.
8:00 PM Tihati´s "Polynesia Revue" Spectacular
(Evening ends at 9:00 PM)