Plantation House Restaurant - West Maui
When Plantation House Restaurant opened in Hawaii on the island of Maui in May 1991, diners were were impressed with the completely modern blend of traditional plantation style atmosphere and old-fashioned Hawaiian hospitality as well as the finest in Hawaiian cuisine.
The Plantation House Restaurant has received a top reputation among Maui´s best restaurants for serving innovative cuisine in a picturesque setting.
The restaurant´s location has spectacular tropical views from its unique vantage point on the Plantation Golf Course at Kapalua, with views of the north shore of Maui, the surrounding pineapple fields, and the islands of Lanai and Molokai. Majestic palms and island flora add to the lush, tropical feel of Plantation House. As the centerpiece of the high-ceiling dining space, a double faced fireplace greets guests in the evening with a plantation feeling and perfect location to relax in island-style comfort.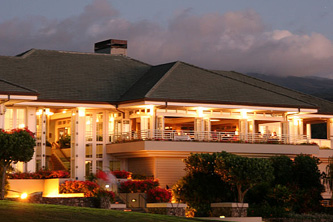 The Plantation House Restaurant is located in beautiful West Maui on the Plantation Golf Course, close by all the Kaanapali Resorts. With views of the islands of Molokai and Lanai, it offers spactular sunset views year round.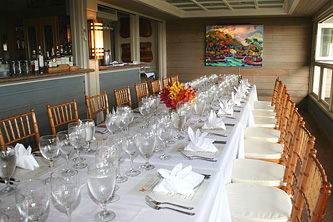 Your reception for from 10 to 35 or more include a variety of delicious menus. to choose from.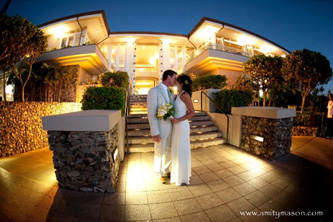 This tropical setting provides the perfect backdrop to your wedding celebration Whether you are planning an intimate gathering of just a few guests, or a lavish event with 50 or more, the Plantation House Restaurant provides an array of choices for creating a your dream Maui wedding day.