<![if !vml]>
<![endif]>
Our Guide
To
Planned Parties
<![if !vml]>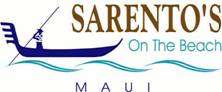 <![endif]>
Sarento's on the Beach ~ Maui is proud to put before you Our Guide to Planned Parties.
In our guide you will find a variety of menus differing in prices per person, our regular dinner menu, a copy of our extensive wine list offering fine vintages from Italy, France, and California, and a brief, but important fact sheet regarding our restaurant.  Please do not feel limited to the menus discussed within, simply use them as a guideline in planning any or all of your important and special functions with us.
Our Director of Sales & Marketing, Patricia Blackburn or Special Events Coordinator, Desiree Abernathy will be happy to help in answering any and all questions you may have, no matter how simple or complex they may seem.
Thank you,
Aaron Placourakis
President & CEO
<![if !vml]> <![endif]>

Let us help you making reservations at any of our sister restaurants:
Honolulu

, Oahu, Hawaii
Aaron's, Atop the Ala Moana
(808) 955-4466
Sarento's Top of the "I"
(808) 955-5559
Wailea, Maui, Hawaii
Nick's Fishmarket ~ Maui
(808) 879-7224
<![if !vml]>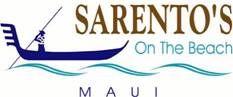 <![endif]>
Restaurant Profile
Address:    2980 South Kihei Road
                        Kihei, HI  96753
                        (808) 875-7555          
Menu:           Superb, five-star, multi-regional Mediterranean Rim cuisine.  Specialties include award-winning presentations of homemade pastas, fresh Hawaiian seafood, prime steaks, signature veal, lamb, chicken and pork dishes.  Utilizing the freshest, seasonal products of the islands is the standard.
Wine:            The main wine cellar offers over 75 domestic and imported wines ranging in price from $20 - $1,000. One of the most respected collections of wines in Hawaii, contains over 1,500 bottles from France, Germany, California with a focus on rare Italian wines. A full-service bar offers the finest spirits as well as wines by the glass.
Ambiance: Sarento's is nestled on one of Maui's premier beaches overlooking the islands of Molokini, Lanai and Kaho'olawe, providing guests with unsurpassed romantic ocean views. Italian-style warmth and hospitality are part of the atmosphere that makes this fine dining establishment one of Hawaii's most celebrated. The superior service, coupled with the outstanding culinary offerings makes Sarento's a place where memories are created. A beautiful private dining room is available for parties up to 18.
Hours:                               Dinner                                    Nightly                                                 
Lounge                                    Nightly                                               
Clientele:  Regarded not only as a major destination by visitors but also the first choice in Italian cuisine by local residents, Sarento's enjoys a myriad of guests. Whether it be an intimate romantic dinner, a family celebration or a business function, Sarento's is an incomparable dining experience.
AWARDS:     2005, 2004 4 Diamond Award
                        American Automobile Association
                        2006, 2005 Hale Aina Award Restaurant of Distinction
                        Honolulu Magazine Reader's Poll
2002 Hale Aina Award, Best New Restaurant
Honolulu Magazine Reader's Poll
2005 through 2002 Award of Excellence
Wine Spectator
2002 Ilima Award, Favorite Maui Restaurant
Honolulu Advertiser Reader's Poll
2001 Ilima Award, Favorite New Restaurant
Honolulu Advertiser Reader's Poll
Sarento's on the Beach
A La Carte & Prix Fixe Menus
Our set dinner menus DO NOT include tax or gratuity
Menu items and price quoted are valid for 30 days only
Appetizers
Smoked Salmon "Sandwich" $13

  

Crisp Potato Chips

Upcountry Meyer Lemon Crème Fraiche, Avruga Caviar

     

Calamari Fritti

  

$12

 

Crispy Calamari, Tomato-Caper Sauce

& Lemon Aioli

Maui Cattle Company

Beef Tenderloin Carpaccio

 

$17

         

Kula "Lupe" Lemon Juice, White Truffle Oil, Pecorino-Romano, Nalo Farms Land Cress

New Zealand

Mussels

 

$14

Cashew Crusted, Lemon,

Garlic & Bruschetta

Portobello Napoleon

  

$13

     

Prosciutto, Eggplant, Bufala Mozzarella

& Tomato with Arugula Pesto

Sausage & Peppers

  

$11

Homemade Italian Sausage

On Creamy Surfing Goat Cheese Polenta

Hamakua Mushroom Bruschetta" $12

  

Sherry-Mustard Sauce, Gorgonzola Semi Freddo, Fresh Tarragon

 

Lump Crab Cakes

  

$18

Olowalu Plum Tomatoes,

Creamy Mustard Aioli, Drawn Butter

Olowalu Tomato Gazpacho

  

$13

Maui

Mango, Hana Avocado, Kula Onions

Jumbo Lump Crab Meat, Basil Oil

<![if !supportMisalignedColumns]>
<![endif]>
Salads
Sarento's Caesar

  

$11

Tender Romaine Leaves, Roasted Garlic

Caesar Dressing, Crostini

Salad "Caprese"

  

$13

"Kahua Ranch" Vine Ripened Tomatoes, Homemade Bufala Mozzarella & Micro Basil

 

Grilled Asparagus

 

$12

    

Baby Arugula, Fried Egg

Whole Wheat Pizza, Parmesan-Yuzu Dressing

Chopped Salad "Gabriella"

  

$14

Maui

Onions, Cherry Tomatoes, Feta

 

Baby Artichokes, Bay Shrimp & Avocado

<![if !supportMisalignedColumns]>
<![endif]>
Please join us at one of our sister restaurants:
Nick's Fishmarket, Maui
<![if !vml]> <![endif]>
Aaron's atop the Ala Moana
Sarento's Top of the "I"
| | |
| --- | --- |
| Jiro Noguchi | Aaron Placourakis |
| Chairman | President & CEO |
Al Souza
Senior Vice President
| | |
| --- | --- |
| CORPORATE CHEF  George Gomes Jr | DIRECTOR OF OPERATIONS  Don Abernathy |
Entrées
Wild Tiger Shrimp

  

$34

"Scampi Style" with Baked Potato Ravioli

Shellfish Bisque

Penne Calabrese

  

$28

Homemade Italian Sausage, Eggplant,

Tomato, Garlic & White Wine

with

Goat Cheese

Grilled Hawaiian Ahi

  

$34

Served Medium Rare, Smoked Bacon,

Shiitake Mushrooms, Baby Spinach,

Romesco Sauce, Black Olive Oil

"Double" Pork Chop

  

$30

Maui

Coffee Smoked

Mike's Baby Fennel-Potato Gratin

Maui

Onion Jam "Agradolce"

     

Clams & Linguini

 

$

31

      

White Wine-Parmesan Broth,

Fresh Basil

Spaghetti &

"Filet Mignon" Meatballs

 

$30

Pecorino-Romano
Osso Buco

 

$33
Braised Veal Shank
Saffron Rissoto, "Gremolata"
Pan Roasted Opakapaka

 

Market

Price

Linguisa Sausage & Clams "Alentejo"

Cilantro Pesto

Swordfish "Saltimbocca"

  

$32

Hand Cut Fettuccini

Warm Porcini Vinaigrette

Seafood "Fra Diavolo"

  

$45

Half of a Kona Maine Lobster, Black Mussels, Diver Scallops & Crab Legs, Simmered in Spicy Tomato Sauce with Perciatelli Pasta

Skillet Roasted Chicken

  

$28

Fontina-Proscuitto Stuffing

Butter Whipped Potatoes

Creamed Kula Corn, Maui Onion Rings

Grilled Beef Filet

  

$39

Potato "Lasagna", Black Truffle Sauce

Veal Scallopine

  

$34

Picatta, Marsala or Parmesan Style

Rack of Lamb Placourakis

 

$42

Surfing Goat Cheese Tzatziki Sauce

Toasted Pita Bread, Roasted Olives

24 Hour Tomato-Baby Artichoke Salad

& Mean Olive Oil

Cotolette Capricciosa

  

$36

Herb Crusted Veal "Milanese Style,"

White Truffle Oil Vinaigrette
<![if !vml]> <![endif]>
<![if !vml]>

<![endif]><![if !vml]>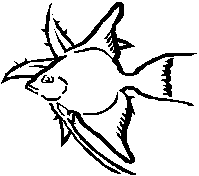 <![endif]>
<![if !vml]>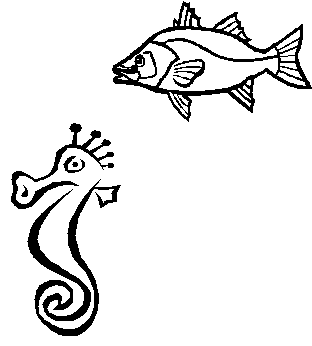 <![endif]><![if !vml]>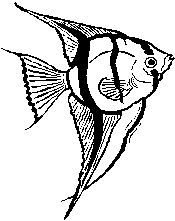 <![endif]>
<![if !vml]>

<![endif]><![if !vml]> <![endif]>
<![if !vml]> <![endif]><![if !vml]>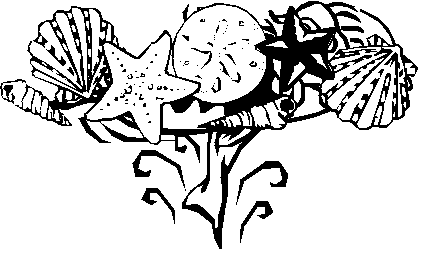 <![endif]>

Salad
Sarento's Caesar

 
Tender Romaine Leaves, Roasted Garlic Caesar Dressing Crostini
Choice of Entrée
Swordfish "Saltimbocca"

 
Hand Cut Fettuccini, Warm Porcini Vinaigrette
Skillet Roasted Chicken
Fontina-Proscuitto Stuffing, Butter Whipped Potatoes,
Creamed Kula Corn, Maui Onion Rings
Spaghetti & "Filet Mignon" Meatballs
Pecorino-Romano
Dessert
Steamed Chocolate Cake
Bittersweet Chocolate Sauce & Brown Sugar Whipped Cream
Fresh Kona Coffee & Tea Service

 
$55.00 
Family Style Appetizers
Calamari Fritti

 
Crispy Calamari, Tomato-Caper Sauce & Lemon Aioli
Hamakua Mushroom Bruschetta
Sherry-Mustard Sauce, Gorgonzola Semi Freddo, Fresh Tarragon
Salad
Sarento's Caesar

 
Tender Romaine Leaves, Roasted Garlic Caesar Dressing, Crostini
Choice of Entrée
Wild Tiger Shrimp

 
"Scampi Style" with Baked Potato Ravioli,
Pancetta, Shellfish Bisque
Grilled Beef Filet
Garlic Mashed Potatoes, Black Truffle Sauce
Grilled Hawaiian Ahi
Served Medium Rare, Smoked Bacon, Shiitake Mushrooms, Baby Spinach,
Romesco Sauce, Black Olive Oil
Dessert
Tiramisu

 
Traditionally Made with Espresso and Served with Rum Soaked Ladyfingers
Fresh Kona Coffe
e
& Tea Service

 
$75.00 
Family Style Appetizers
New Zealand

Mussels
Cashew Crusted. Lemon, Garlic & Bruschetta
Calamari Fritti

 
Crispy Calamari, Tomato-Caper Sauce & Lemon Aioli
Sausage & Peppers
Homemade Italian Sausage on Creamy Surfing Goat Cheese Polenta
Salad
Salad "Caprese"

 
"Kahua Ranch" Vine Ripened Tomatoes
 

Homemade Bufala Mozzarella & Micro Basil
Choice of Entrée
Wild Tiger Shrimp

 
"Scampi Style" with Baked Potato Ravioli,
Pancetta, Shellfish Bisque
Pan Roasted Opakapaka
Linguisa Sausage & Clams "Alentejo"
Cilantro Pesto
Grilled Beef Filet
Garlic Mashed Potatoes, Black Truffle Sauce
Dessert
Citrus "Panna Cotta"
Citrus Custard with Fresh Seasonal Fruit & Lilikoi Syrup
Fresh Kona Coffee & Tea Service

 
$80.00

 
Family Style Appetizers
Gamberoni Con Pancetta

 
Grilled Prawns with Pancetta & Fire Roasted Sweet Pepper Sauce
Calamari Fritti

 
Crispy Calamari, Tomato-Caper Sauce & Lemon Aioli
Hamakua Mushroom Bruschetta
Sherry-Mustard Sauce, Gorgonzola Semi Freddo, Fresh Tarragon
Salad
Chopped Salad "Gabriella"

 
Maui
Onions, Cherry Tomatoes, Feta
Baby Artichokes, Bay Shrimp & Avocado
Choice of Entrée
Wild Tiger Shrimp

 
"Scampi Style" with Baked Potato Ravioli,
Pancetta, Shellfish Bisque
Pan Roasted Opakapaka
Linguisa Sausage & Clams "Alentejo"
Cilantro Pesto
Rack of Lamb

 

Placourakis
Surfing Goat Cheese Tzatziki Sauce, Toasted Pita Bread, Roasted Olives
24 Hour Tomato-Baby Artichoke Salad & Mean Olive Oil
Dessert
Assorted Dessert Platter
Tiramisu, Panna Cotta & Steamed Chocolate Cake
Fresh Kona Coffee & Tea Service

 
$85.00